One of the current trends in IT Service Management (ITSM) is for companies to take their ITSM capabilities beyond IT such that service excellence is achieved and delivered across the company as a whole. A more a familiar industry term to describe this 'looking beyond IT' is 'Enterprise Service Management' (ESM) – the use of ITSM capabilities (the thinking, tools, and processes) to manage and improve all operational procedures across the organisation and its various departments.
Successfully adopting ESM in an organisation drives an increase in employee satisfaction within the business, potentially with employee experience becoming the epicentre and focus of service delivery across every business team. It's an aspect of ITSM that's now paramount to facilitating an optimal working environment for employees (and their productivity), process efficiency, and better business outcomes (which includes happy employees).
So, despite the ITSM challenge potentially being difficult enough, the adoption of ESM might be something worth considering in the near future if you haven't done so already. Especially given the current circumstances we are facing, where home working poses more challenges to ITSM teams – from home distractions, through employee disconnection from the workplace, to meeting the service and support needs of remote-working end users.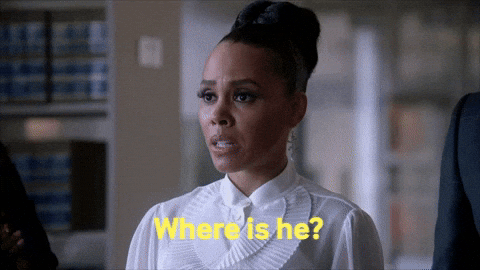 ---
Why should your organisation take an ESM approach?
Below are some of the benefits of adopting ESM within your organisation:
Standardisation of internal service and support capabilities across business functions
Improved effectiveness of service and support
Better service experiences for employees (and perhaps external customers)
Enhanced productivity for the employees that need assistance
Improved efficiency of operations and cost reductions
Increased return on investment from your ITSM capabilities
Improved control and governance
Improved visibility into operations and performance, and improvement identification.
Which is why two-thirds of organisations have already embarked on the execution of ESM strategies.
---
The pandemic-based need for ESM
Provided fit-for-purpose processes are put in place, the successful execution and completion of best practice tasks will increase exponentially as end-to-end business processes become simplified and more efficient. This is a concept that the global pandemic has forced many businesses to consider, specifically related to the need for business processes and people to work disparately – with the traditional manual processes either inefficient in the new way of working or perhaps even ineffective.
For some organisations, temporary solutions will have been put in place to address the many issues caused by the mass migration from office working to home working during the pandemic. These temporary solutions are going to need replacing, as employees return to offices or perhaps now "work from anywhere" (WFA). The adverse effects of the pandemic, including that businesses were unable to have all employees working from the office, remain present – tying into another ITSM trend: adaptability.
---
ITSM needs adaptability to deliver better employee experiences
Adaptability has been a pivotal trait for the many businesses, and their ITSM teams, that have worked arduously throughout the pandemic, and this interlinks closely to employee experience – especially in terms of the culture that an employee works in; how they feel about working with other employees; their communication with other departments of the business; and their interaction and user experience with the business's technologies and software.
Employee experience is now an essential element of modern business, and good businesses invest in their employees. Especially now when individuals' mental and physical wellbeing may be vulnerable due to the pandemic.
For service and support staff working across the organisation – in business function such as IT, HR, facilities, and finance – the homeworking impact of the pandemic has been two-fold. They're now supporting homeworkers, or WFA, who have a different set of challenges to office workers. Plus, they might have their own challenges from now working remotely themselves.
A common issue, and pain point, related to working at home (or from anywhere) is the missing of, and lack of acknowledgement related to, critical messages and tasks. Examples of this may include HR requests and finance approvals, etc. That while the use of ESM helps to make work between people and teams, the important communications might breakdown while there's still a reliance on email.
Large organisations in particular are finding that while the adoption of ESM is helping to improve operations and outcomes, it's only part of the required solution. Instead interactive, actionable alert software provides a more fitting solution to the employees that are now bombarded with even more electronic messages than when they were office-based. Allowing them to see and focus on what's most important rather than losing sight of the critical messages and tasks within a sea of email.
This important step to improve business processes not only enhances employee productivity, as the completion of high-priority tasks are no longer email reliant, it also increases employee satisfaction and the employee experience given that this is tightly linked with an employee's ability to be able to get the work that matter most to them done.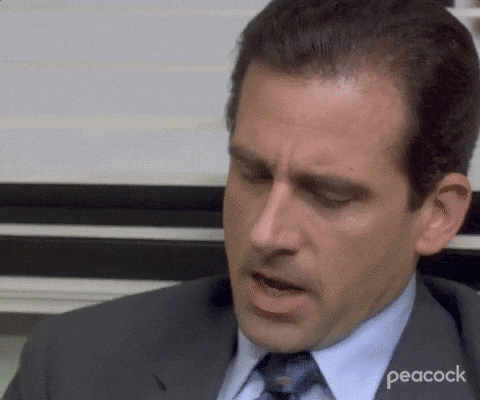 As an internal communication professional, effective communication is essential to your success. It is the backbone of any organization, and it's crucial to building and maintaining positive relationships with your team, colleagues, and superiors. However, despite its importance, communication can often be a tricky thing to master. It's all too easy to make mistakes, whether…