Are you tired of spending hours creating content for your employees? Do you find it challenging to keep up with the demands of creating engaging content for your organisation? Or do you wish you had an extra hand to help out? At Heed, we understand that creating content can be a time-consuming and challenging task, which is why we have integrated AI into our platform.
Introducing Our New AI Assistant which is designed to be an intelligent communication assistant that helps you finish your daily tasks. This innovative integration allows you to create, summarise, translate, and transform relevant content with just one or a few simple prompts, saving you time and resources.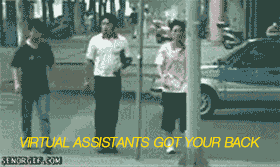 ---
The Power Of Heed's Ai Assistant
With the power of AI, you can take your existing content from any of our 100+ micro app integrations such as Slack, WhatsApp, Microsoft Teams, SharePoint, Email or your existing intranet and generate the most relevant headlines tailored to employees' individual needs. Elevate your messages with visually-matching graphics recommended by our AI Assistant, designed to capture attention and stand out .
Heed's AI Assistant analyses data on employee interests, preferences, and behaviour, and uses this information to generate personalised content that resonates with each employee. This personalised approach helps increase employee engagement by providing content that is relevant to their interests and needs.
Heed's AI Assistant also helps organisations create a more diverse range of content, analysing data on the types of content that are most popular among employees and generating a variety of content formats, such as videos, infographics, and blog posts. This diversity of content helps to keep employees engaged and interested, as it provides a range of different formats to suit different learning styles.
---
Summary
Boost productivity and efficiency by automating your content creation and generation through the use of Heed's AI Assistant, allowing you to get more done in less time.
In summary, Heed's AI Assistant is a powerful tool that can help you create engaging content for your employees, saving you time and resources while increasing employee engagement. Try it out today and see how it can transform your content creation process!
If you would like to learn about how you can use Heed's employee engagement platform to help improve your organisation's employee experience and productivity, visit our homepage.
As an internal communications expert, you know that effective communication is critical to the success of any organisation.…